Every student will receive a CEIBS account after registration. This account can be used to log in to all applications with access rights. Once the password has been changed, all related systems must be accessed using the new password. So, what should you do if you forget your password?
Reset Password through CEIBS iCampus
1. Go to CEIBS iCampus (you can reach it though CEIBS homepage - Quick Login)
The direct link to CEIBS iCampus is https://icampus.ceibs.edu/. Or open it from the Quick Login section on the CEIBS homepage.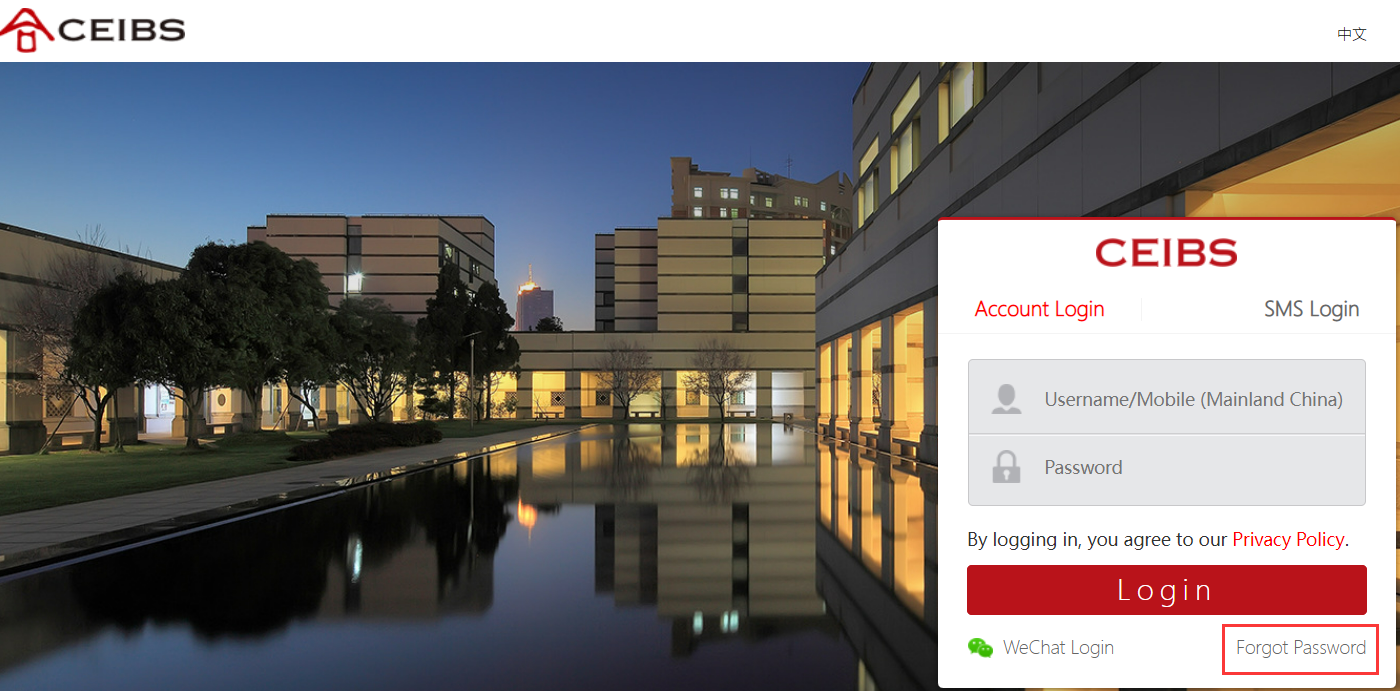 2. Reset password
After opening CEIBS iCampus, click on "Forgot Password" below the login box. Then, follow the prompts to enter your Mainland China mobile number or personal email address, input the verification code, and set a new password following the password rules.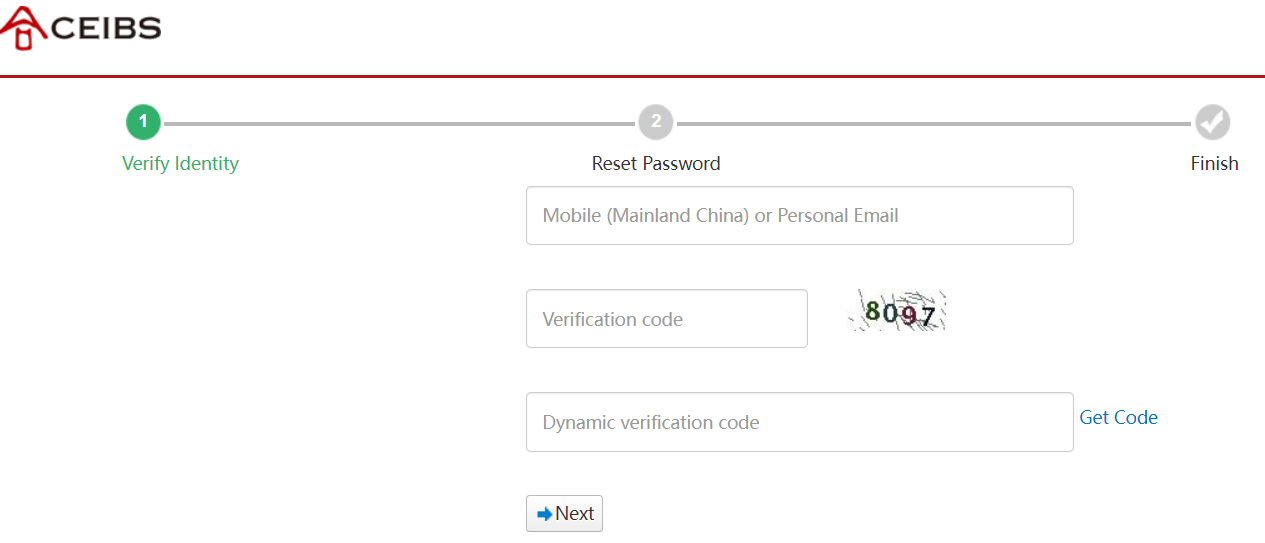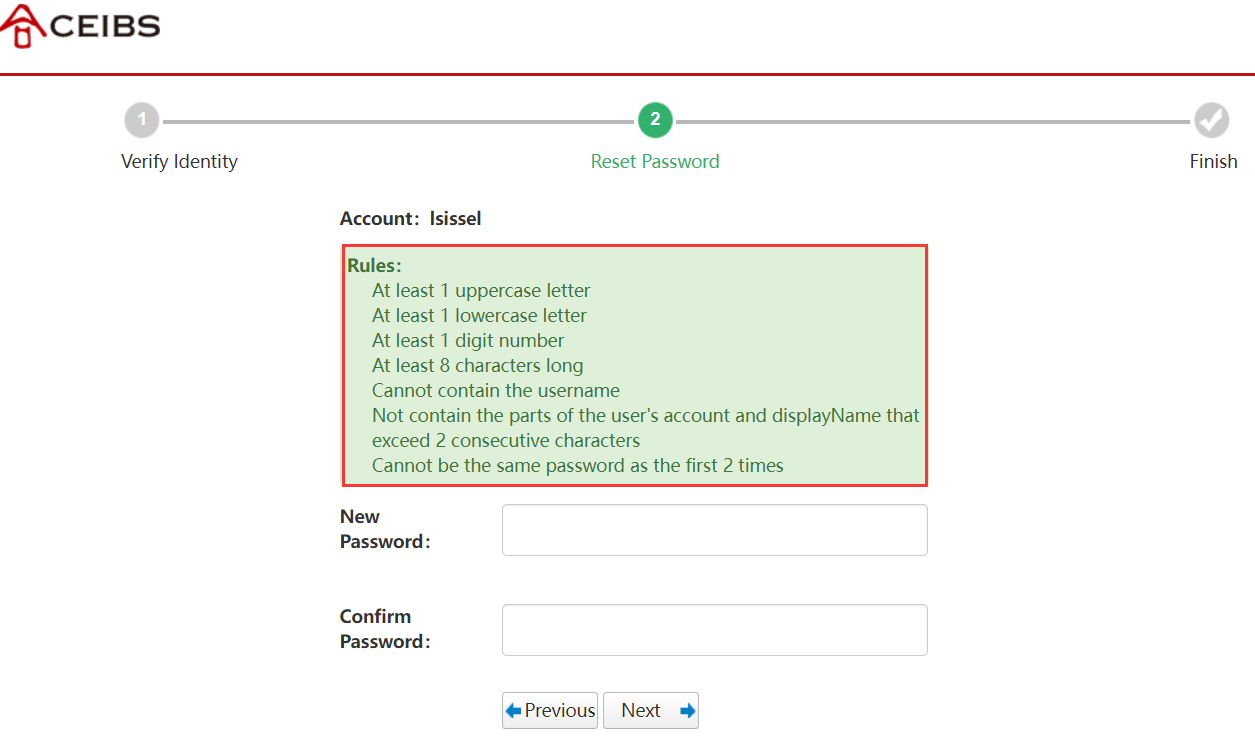 Attention:
1. If you use a mobile phone number for verification, the phone number must be a Mainland China mobile phone number.
2. If you haven't received the verification code, please contact your class coordinator to check if your personal information is accurate in the student information system.
3. After changing your password, please remember that both your CEIBS Wi-Fi connection and your email client need to be re-entered with your new password. When you open your email, it will prompt you to enter the new password.