Every student will receive a CEIBS account after registration. This account can be used to log in to all applications with access rights. Once the password has been changed, all related systems must be accessed using the new password. There are two ways to change the password: through CEIBS iCampus or Outlook on the web. Please keep your password safe once you change it.
Change Password through CEIBS iCampus
1. Log in to CEIBS iCampus (you can reach it though CEIBS homepage - Quick Login).
The direct link to CEIBS iCampus is https://icampus.ceibs.edu/. Please use your CEIBS account or mobile phone number linked with CEIBS password to log in.
2. Change Password Option
After login CEIBS iCampus, click on your name in the upper right corner and choose "Change Password". The new password must meet the following strong password policy.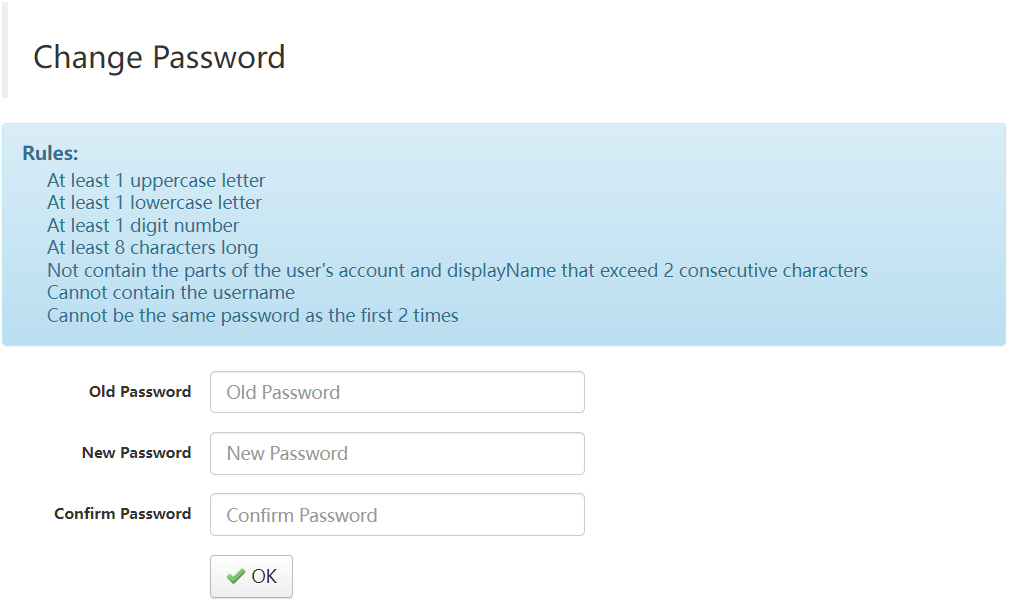 Change Password through Outlook on the web (Webmail)
1. Log in to the Webmail ( you can also reach it though BB-Student Portal)
The link of the Webmail is https://webmail.ceibs.edu/. Log in to the CEIBS webmail system with your CEIBS account and password.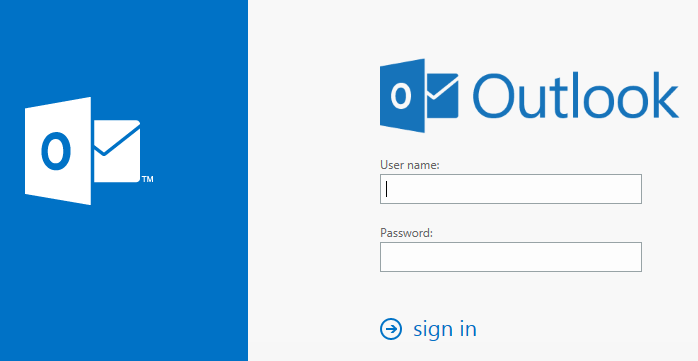 2. Change Password Option

After login the webmail, choose "Options" on the right corner of settings.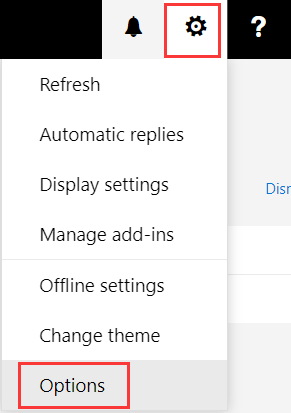 Go to "General" - "My Account", and click "Change your password".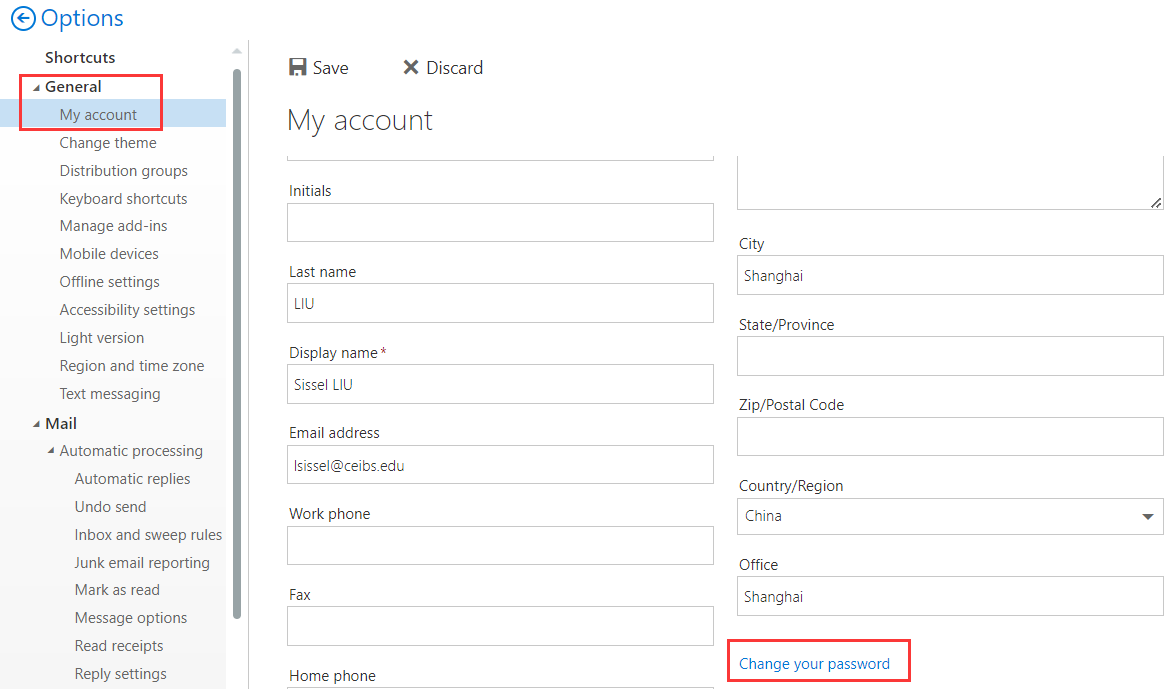 3. Change Your Password
Change the password according to the strong password policy. If your password has been expired, when you try to log in to the Webmail, this pop-up window will be displayed firstly to enforce you to change the password.
Attention:
The passwords must meet the following minimum requirements when they are changed or created:
The password is not allowed the same as the previous two.
The password does not contain the username.
The password does not contain more than 2 consecutive characters of the user's account and Display Name.
Be at least eight characters in length.
The password must contain the following three categories:
         Latin uppercase letters (A through Z)
         Latin lowercase letters (a through z)
         Base 10 digits (0 through 9)
PS. non-alphanumeric characters such as: exclamation mark(!), dollar sign ($), number sign (#), or percent (%) is optional to add.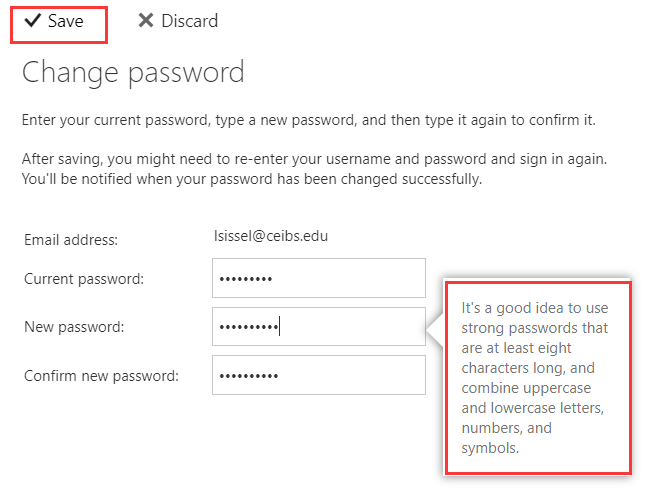 Special Note:

After changing your password, do not forget to also change the password in your email client too.
When you open Outlook on Windows or Mail on macOS, a pop-up window will appear to confirm your password. Please input the new password into the field provided.