1.   In Windows 10, click Start, select Mail. You will be prompted to add an account. Click the "Office 365" button.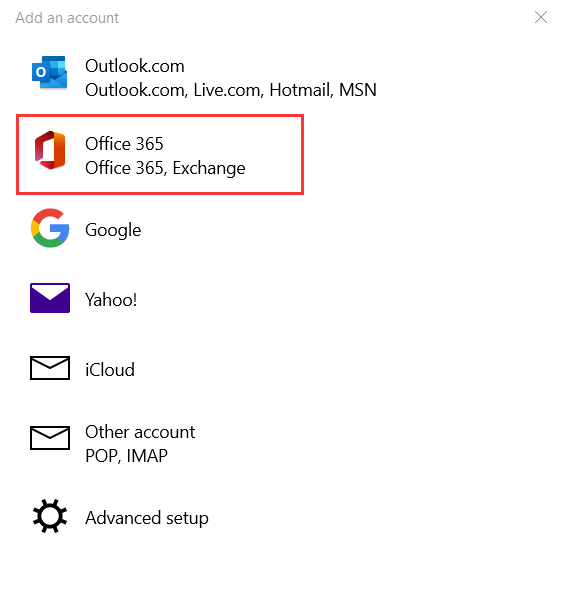 2.   Enter your "CEIBS Email address", then click "Next".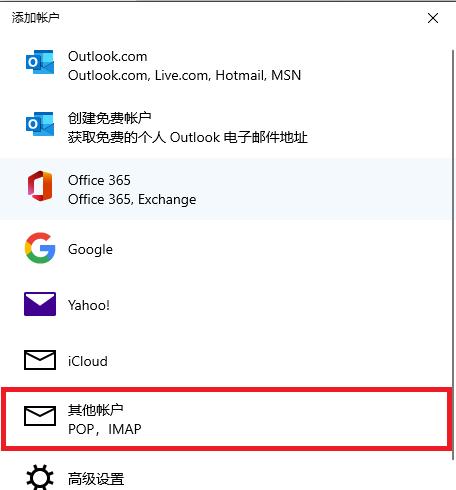 3.  Choose "Use this account" then click "Continue".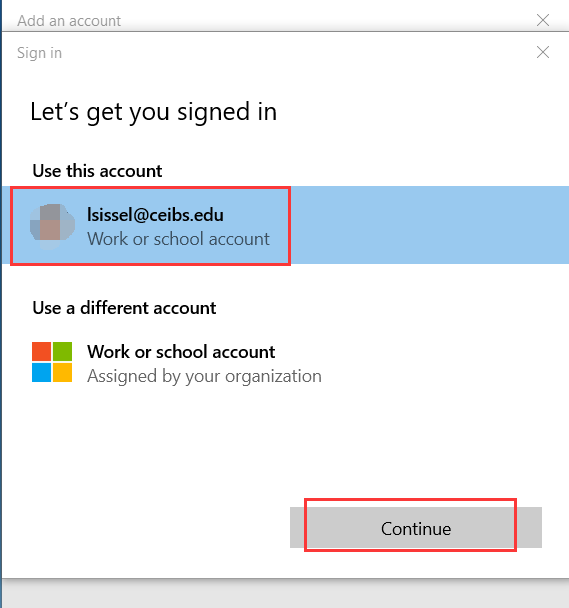 4.  Click "Continue" again.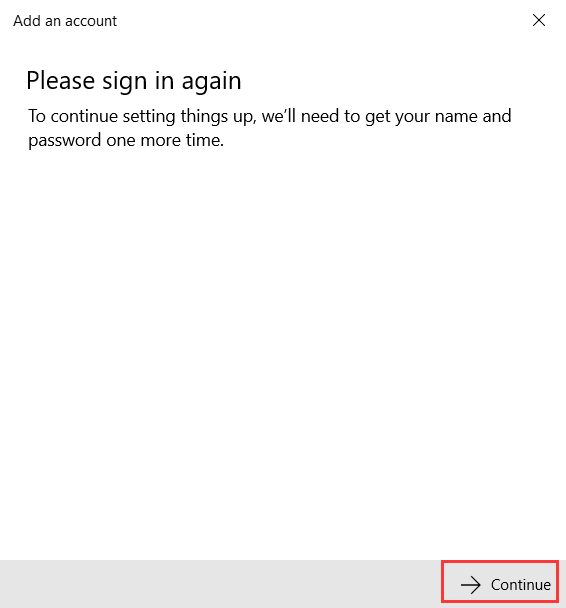 5.  Enter your mailbox password then click "Sign in".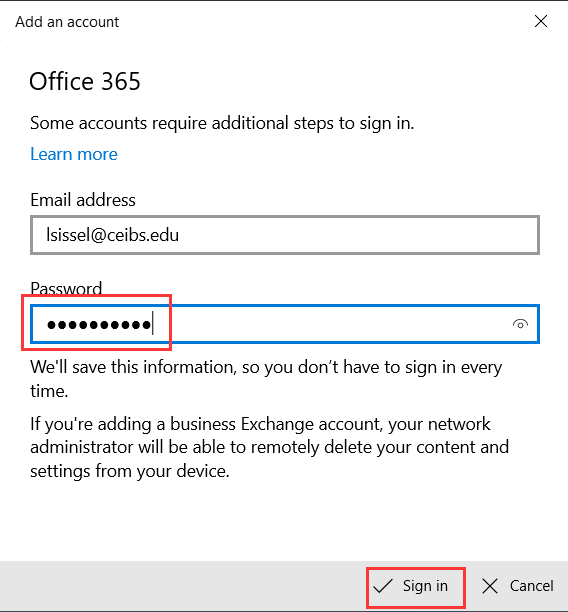 6.  Click "Done" and your CEIBS mail account is added.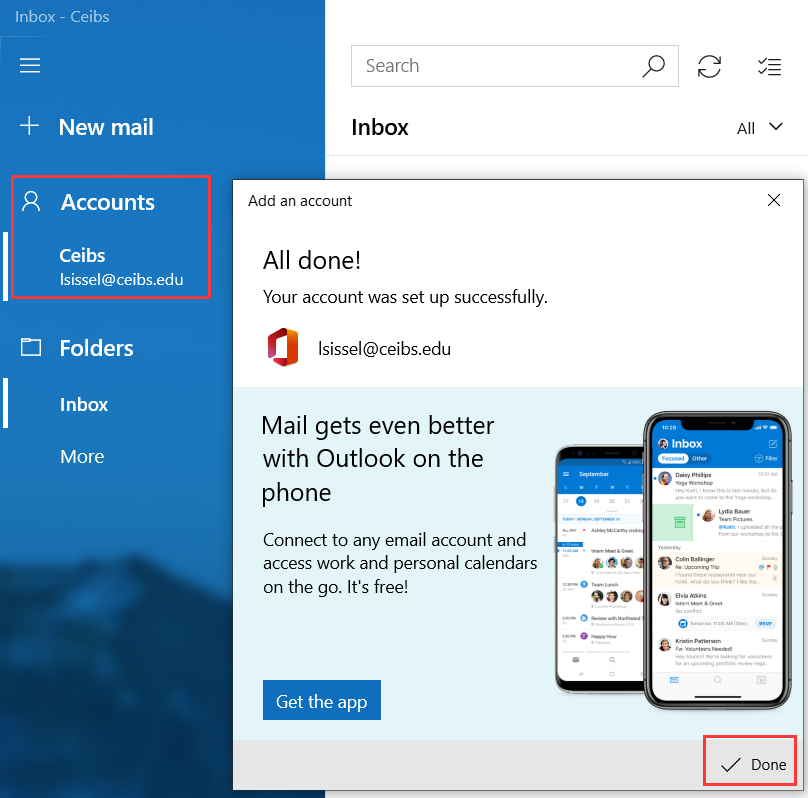 7. If the autodiscover wizard doesn't work, please complete the following steps to add the account. Go back "Step 1" and click "Advanced setup".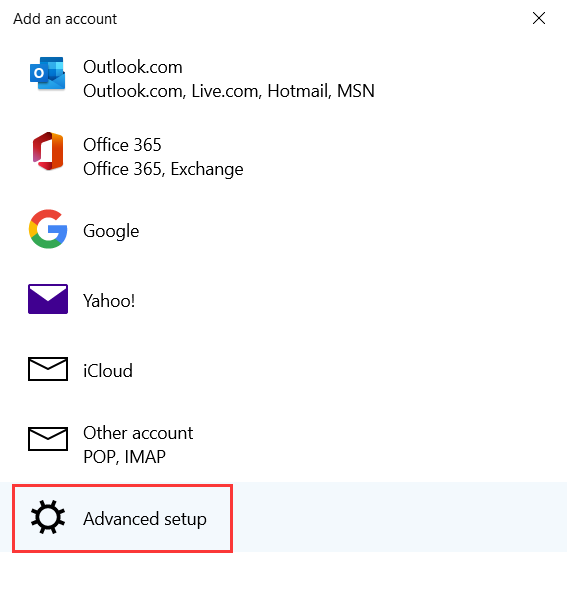 8.  Click "Exchange ActiveSync".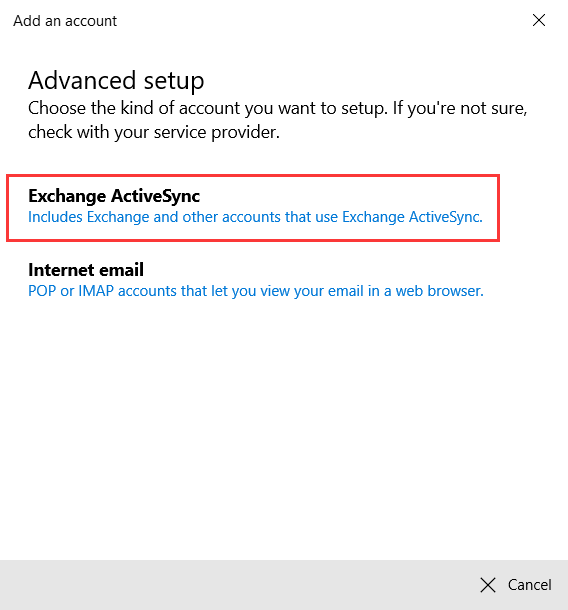 9. Fill out the settings for your mailbox as follows: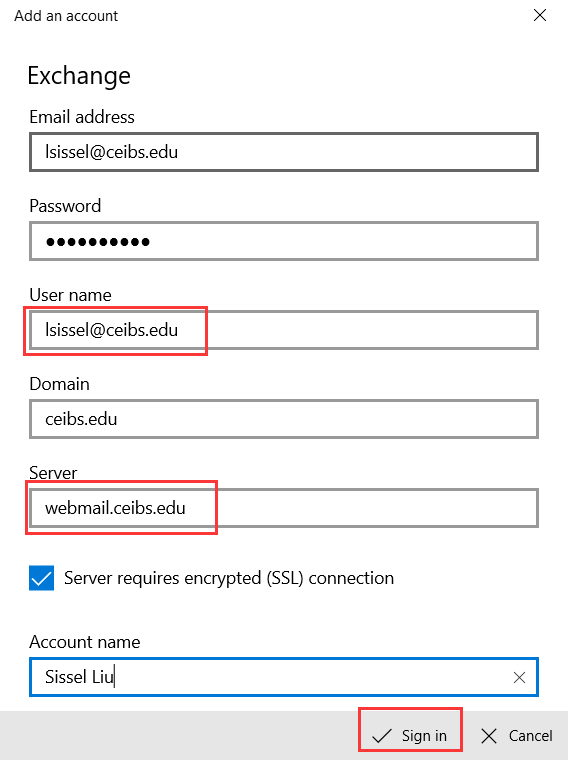 10.  Click "Done".