1.Open Outlook app

2.Enter the CEIBS email address and click Connect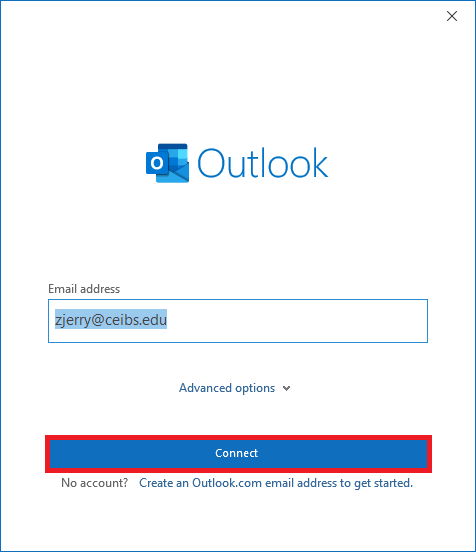 3.Select Exchange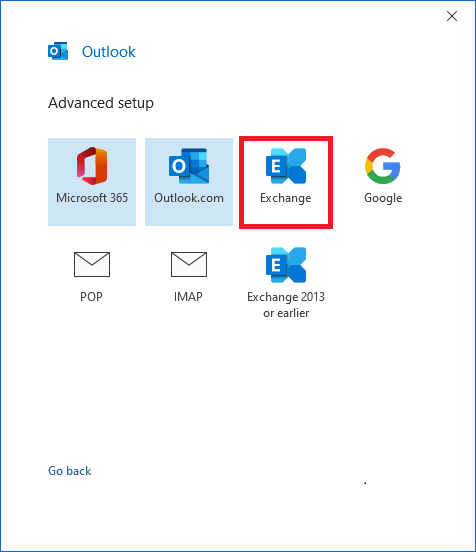 4.The account has been added successfully. Deselect "Set up Outlook Mobile on my phone,too" and click Done.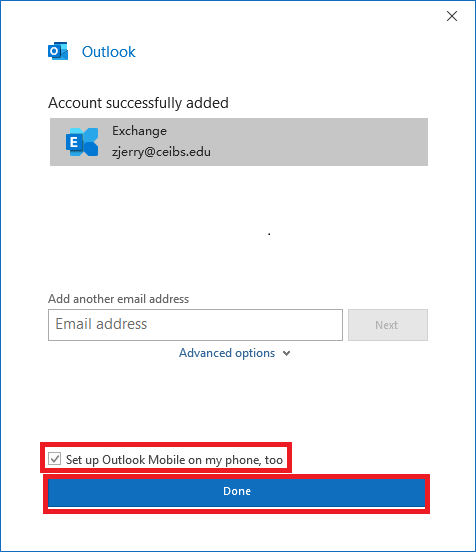 If you have already set up another email account, you need to follow the steps below to add CEIBS email
①.Open the Outlook app and click File in the upper left corner of the interface.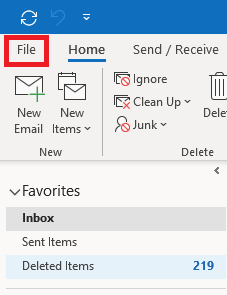 ②.Enter the info and click Add Account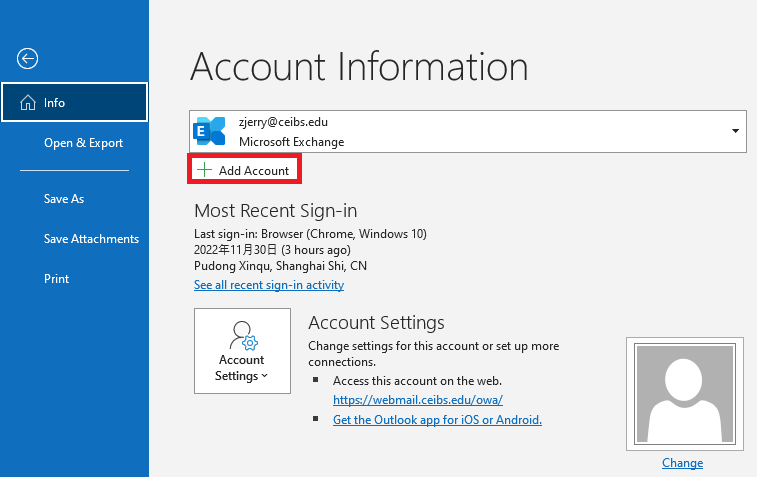 Refer to Step 2. go on setup.