1.Open Outlook app

2.Fill in your CEIBS mailbox address, expend Advanced options and check Let me set up my account manually. Then click Connect.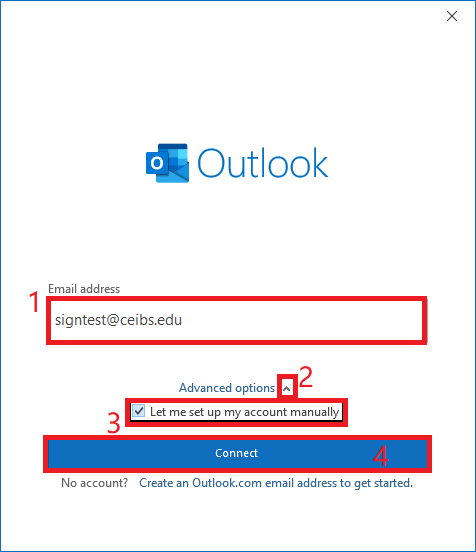 3.Click IMAP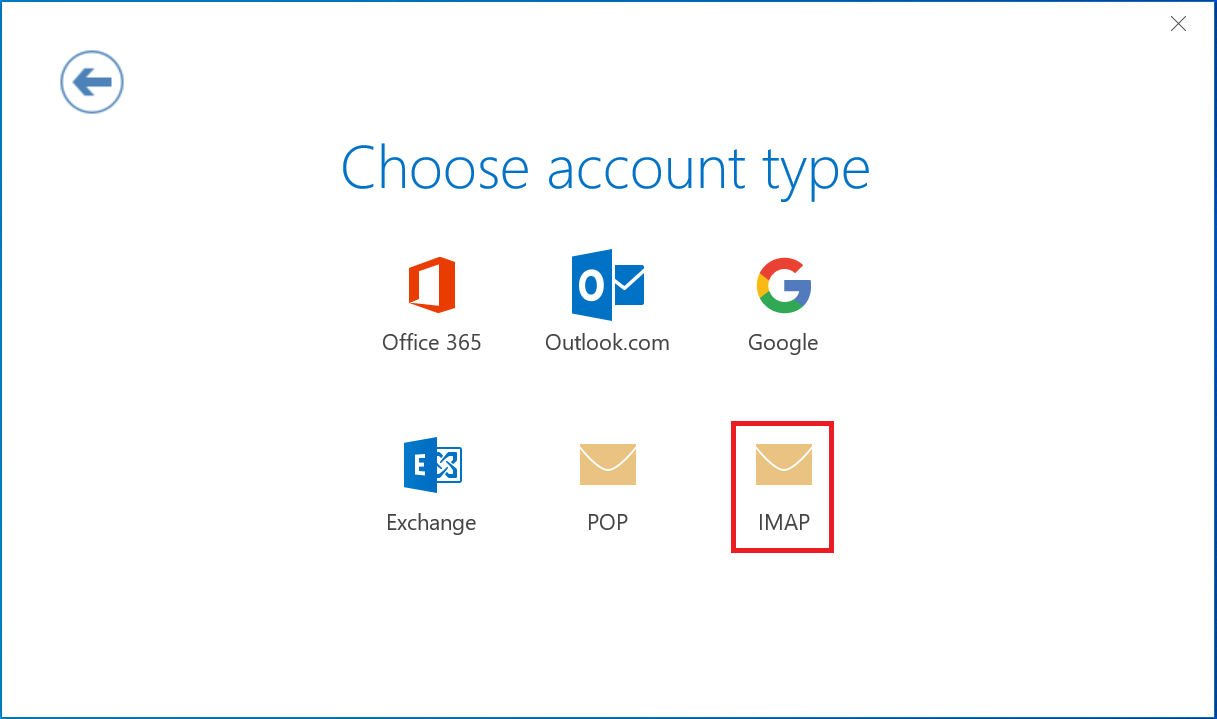 4.Fill in alumniimap.ceibs.edu for Incoming mail server, and fill in alumnismtp.ceibs.edu for Outgoing mail server. Click Next.
5.Enter your password, click Connect.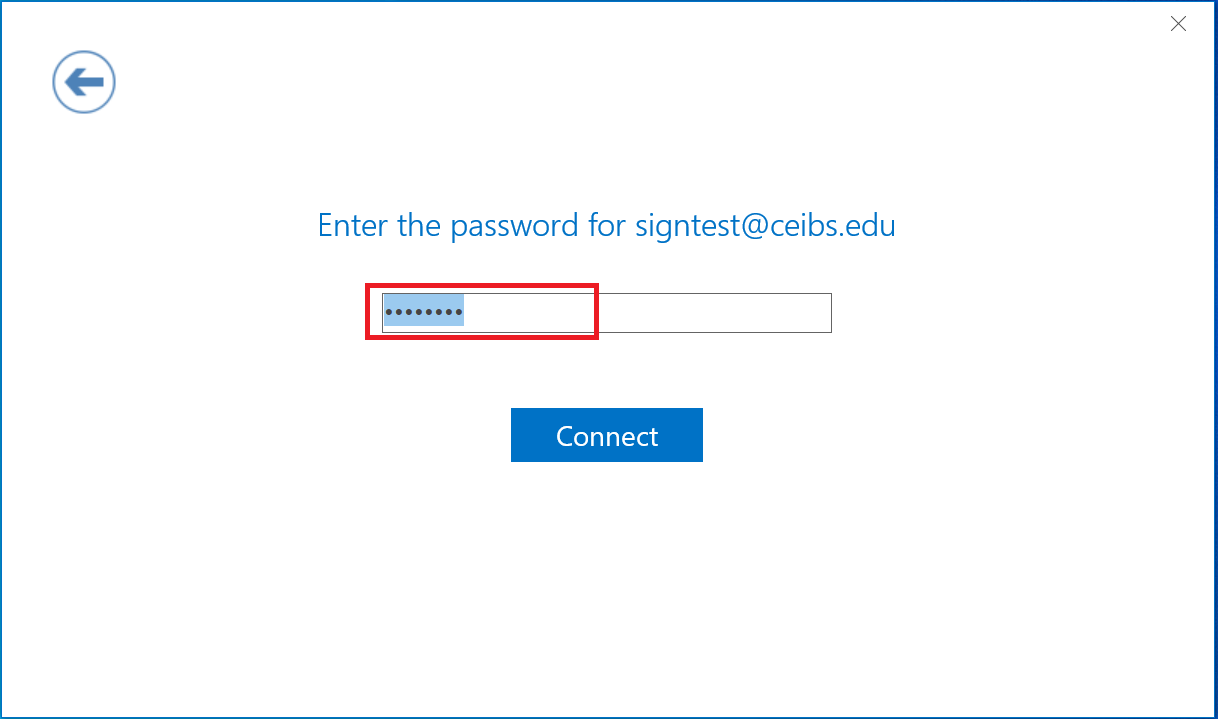 6.The account has been added successfully. Deselect "Set up Outlook Mobile on my phone, too" and click Done.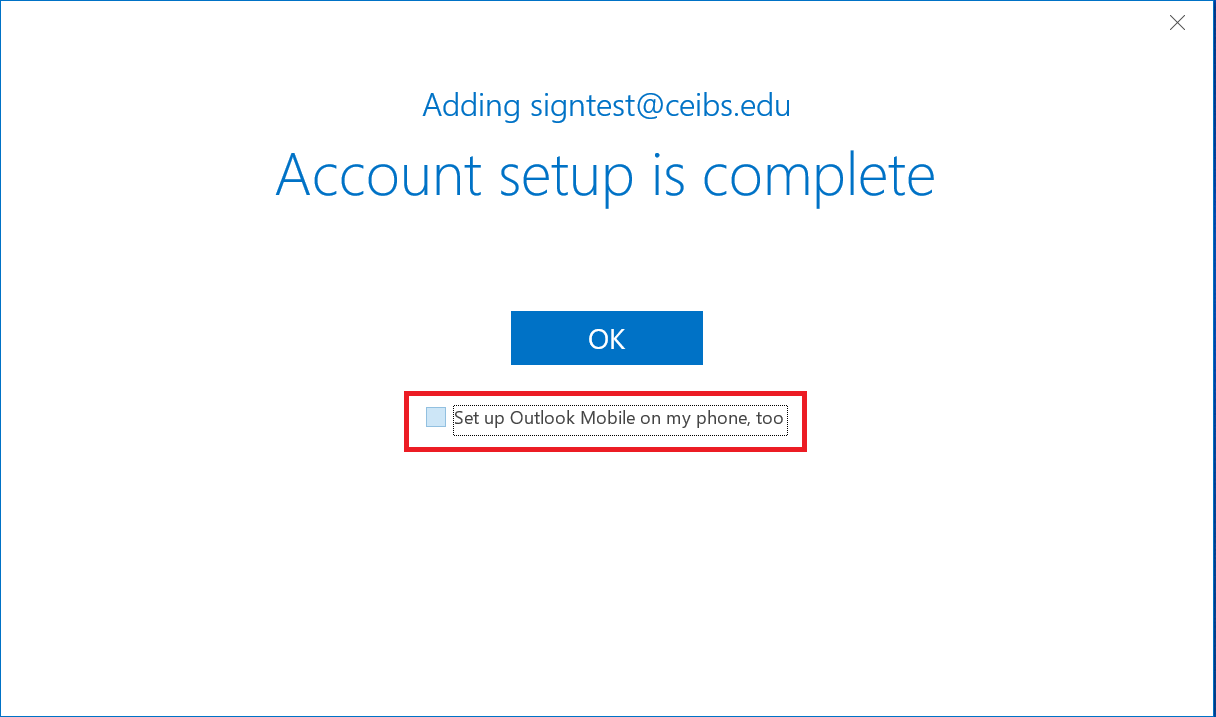 If you have already set up another email account, you need to follow the steps below to add CEIBS email
①.Open the Outlook app and click File in the upper left corner of the interface.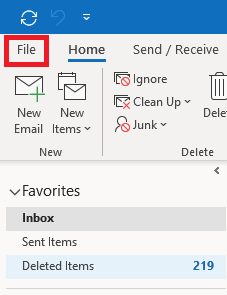 ②.Enter the info and click Add Account.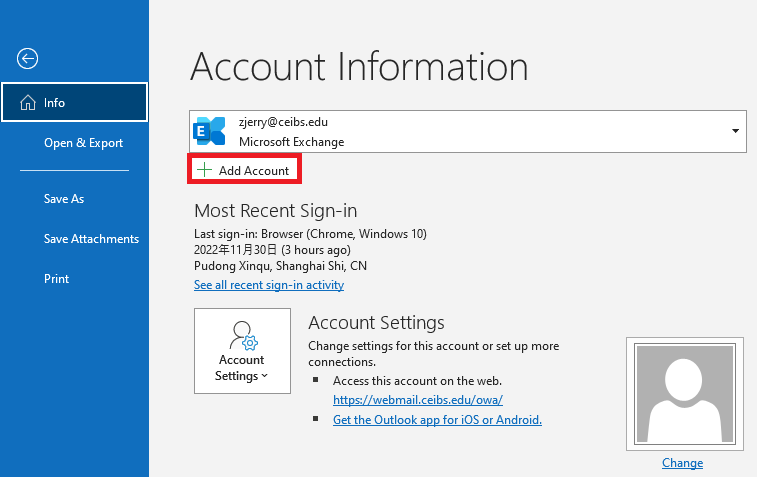 Refer to Step 2. go on setup.