How to connect to file server: pubfolder on Mac - EN
1、Open Finder.

2、Click Go, select Connect to Server.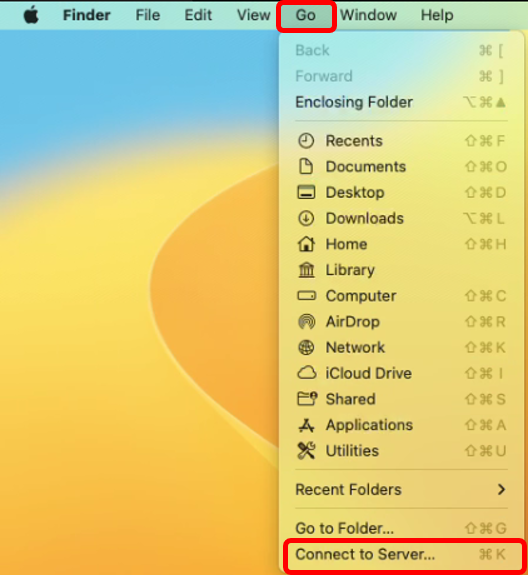 3、input Server address:"smb://ceibs.edu/pubfolder" and click Connect.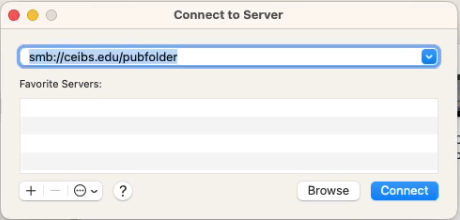 You can click "+" add to favourite server list,needn't to retype in the future.
4、Click Connect.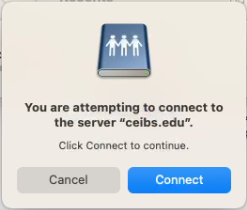 5、input your Ceibs email Account and Password , Click Connect.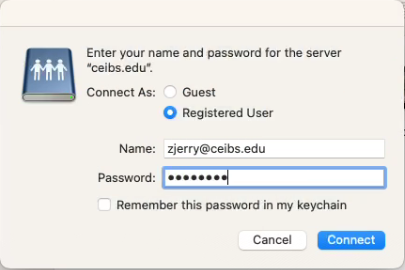 6、Connect successfully,you can view pubfolder in Finder.